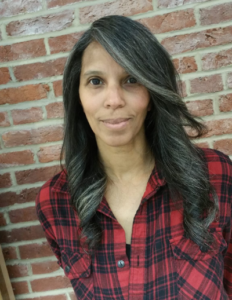 Grace's goal–and the goal of Supernatural Wellbeing–is to help you create the amazing life you deserve by empowering you to make necessary changes for a perfect balance of mind/body/spirit.
By helping you come to the realization you have always been perfect, Grace will help you see that you are also worthy of all the good in the universe.
Born in Marietta, Pennsylvania, Grace has been practicing meditation and mindfulness since her brother returned from the military in the early 1970s.
Grace is a certified, licensed massage therapist with a number of professional accreditations from highly esteemed institutions, including the Federation of State Massage Therapy Boards. She also is certified in prenatal/postpartum massage, Chinese craniosacral therapy and visceral manipulation, Medical Qigong, East-West Synergistic Massage, Nature Reiki, Animal, Reiki, and nutrition.
She also holds a Level II Reiki certification and is a certified wellness coach and online personal trainer.
In her spare time, Grace likes to exercise her green thumb with organic gardening and foraging, which she has been doing her entire life. She's also an avid backpacker, having hiked more than 450 miles of the Appalachian trail as well as more than 300 miles on other trails.